Whether you like to watch or play baseball, basketball, boxing, golf, football or soccer, you will love this kit! It has a retro feel and the elements are fun and perfect for scrapping your family's favorite sport or memories of your favorite past time.  This kit includes old sports' equipment and pictures as well as basics like pennants and flowers. You can get this kit for $3.00 the first week at both Scraps-N-Pieces HERE or My Memories HERE.  Plus if you download it the first week you get the striped paper FREE.
Tammy has made these awesome themed clusters out of this kit too.  Make sure you go grab them HERE, because they will save you a ton of extra work in your layouts.
Now take a look at what our Creative team has done with this kit.
Tammy's freebie for you to go download.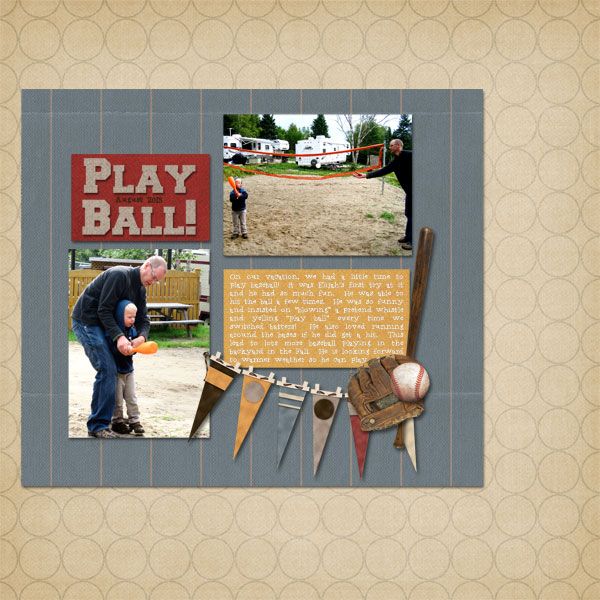 Here is Sherri's Freebie.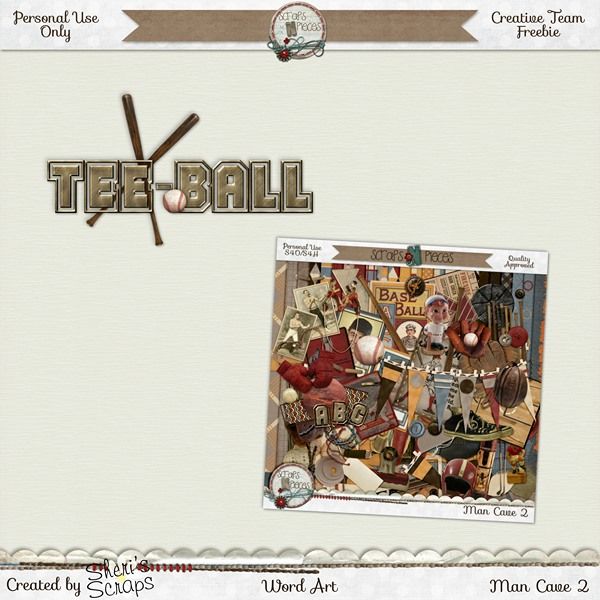 Wendy made this cute Quote page for her family.
And here is Wendy's freebie
And here is a freebie from her too
Brooke's cute cluster freebie for you.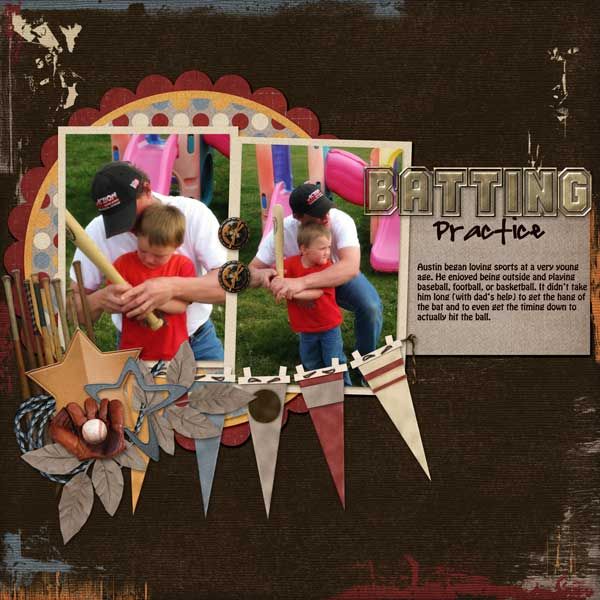 Here is a freebie from Amy